 Development Coordinator
Social Innovation Forum
Job Description
DEVELOPMENT COORDINATOR


Boston, MA | Full-Time Salaried, Non-Exempt


___________________________________________________________________________________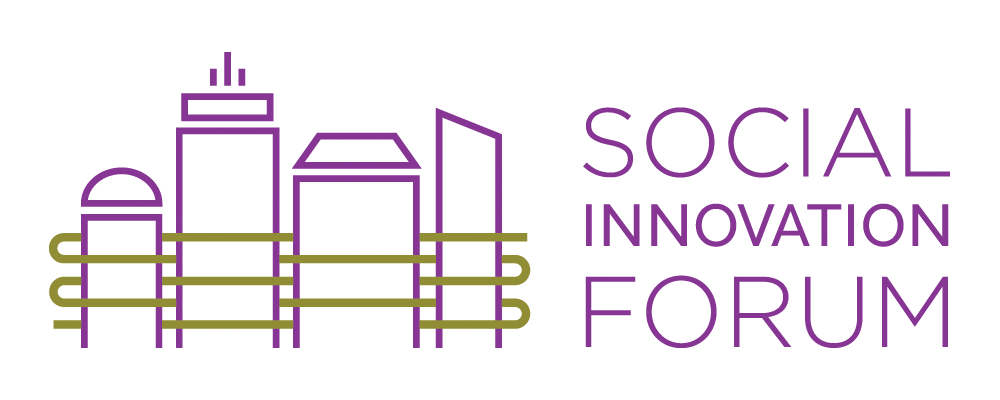 The Social Innovation Forum (SIF) builds the networks and capacity to accelerate social change in Greater Boston. SIF connects innovative nonprofit organizations with an ever-growing community of volunteers, investors and practitioners who contribute their time, talents, resources and money to drive positive social impact. Last year, over 5,000 people engaged in our social change "marketplace," building relationships and connections that accelerate positive social change. It is by mobilizing the members of Greater Boston that SIF is able to catalyze the impact of over 100 social impact organizations since its launch in 2003. To learn more about the Social Innovation Forum's impact, check out
this
video.
As our Development Coordinator you will support data management and donor acknowledgement systems to ensure effective donor stewardship, relations and engagement strategies toward securing contributions from individual, corporate, and foundation sources to meet SIF's annual budget needs. You will be an integral member of a small development team and report directly to the Manager of Annual Giving & Development Operations, while also working closely with the Executive Director and development counsel.


You'll be a wonderful addition to our team if you have exceptional organizational and analytical skills and attention to detail, and the ability to take initiative and manage multiple projects simultaneously. We seek candidates who gain purpose in their work through roles that encourage flexibility and teamwork.


We seek candidates who are comfortable working in a fast-paced environment and who bring an approach of collaborative partnership in coordinating meetings and events, communicating with stakeholders, and proactively addressing issues and challenges. Core to our values are candidates who exhibit cultural humility, a social justice orientation, and an openness to feedback and learning.


What You'll Do:


Support Data Management + Donor Acknowledgement Systems:


Manage all aspects of the gift recording process, including but not limited to:



Donor and financial reporting, including, gift acknowledgement and entry in Salesforce, production and distribution of monthly financial reports



Work with Finance Department to ensure accurate accounting with Salesforce



Reconcile monthly financial reports with the Finance Department.



Generate reports as requested.



Communicate effectively with donors and volunteers, including support production of reports required by foundation donors



In partnership with other team members, support SIF's frontline fundraisers with donor meeting preparation and follow-up, including preparing collateral materials and packets.



Develop and refresh acknowledgement letters on a yearly basis.



Produce lists for all development mailings and fiscal year planning



Ensure accuracy of cloud-based file systems on an ongoing basis



Provide administrative support for Development Office, including team meeting agenda prep and note taking


Support to SIF's Development Team



Assist with donor prospect research.



Support fundraising mailings and email campaigns, as well as submission of grant proposals (e.g., pulling lists and required attachments)



Support management and execution of major annual events.



Perform other reasonable duties as requested by supervisor.


What You'll Bring:


Each candidate brings their own unique combination of strengths, skills, lived and professional experiences to a role. Reviewing the qualifications listed below can help you to better understand what will be expected of you as a member of the SIF team. We do not expect candidates to meet all of the criteria. If you think you would be a strong candidate for this role, please apply even if you don't meet all of the qualifications listed. Due to SIF's event schedule, a willingness to work some early mornings and evenings is required for this position.



1-3 years of relevant work experience with a strong preference for experience working in a development office



No degrees required



Proficiency with Salesforce or similar CRM database for fundraising activities



Proficiency in Excel



Self-starter and organized with exceptional attention to detail.



Able to prioritize and manage multiple tasks accurately and effectively within deadlines.



Possess sensitivity to others, tact, and ability to honor confidentiality.



Ability to work with volunteers and donors in a friendly and professional manner.



Commitment to SIF's mission and to capacity building as an approach to strengthening the nonprofit sector


MAKING THE DECISION TO APPLY


SIF is a vibrant organization with a deep commitment to creating positive social change. We work in a highly collaborative environment that values learning. Knowing its importance to the success of our work, SIF is committed to diversity and inclusion, and we aspire to build a diverse staff team and community, including groups that are traditionally underrepresented among our sector leadership. We strongly encourage people of all backgrounds to apply.


While subject to change, this position is currently hybrid with SIF employees working at least one day in the office each week. While our team works remotely most of the time, the organization expects to return to in person activities and to increase community-based gatherings in the near future. Employees are expected to live within the greater Boston area, with some travel required to meetings, conferences, and convenings across the state.


If you think you have what it takes, please answer a few questions following the application link and submit an updated resume. Cover letter is not required. We appreciate your time and will review and respond to all applications received.


We will follow up with all candidates who apply. Invited candidates will speak with a member of the Positively Partners team for an initial phone interview in late November. In early December, SIF Development leaders will meet with a group of candidates for a video interview. Finalists will have a virtual interview day with SIF team members. The expected start date for this role is January 2023.


Compensation + Benefits


Salary will be commensurate with experience and the salary range is $51,000-$56,000. The Social Innovation Forum offers a robust compensation and
benefits package
including high quality health and dental insurance, four weeks of paid time off, and access to a retirement plan. Proof of COVID Vaccination must be provided and employee mask mandate is in effect while in the office.
Core Values at the Social Innovation Forum


Engaged Community SIF's "marketplace approach" centers on a connected and collaborative community in which nonprofit leaders, donors, volunteers, and others put their skills to work most effectively towards the shared goal of addressing inequities and accelerating social impact in Greater Boston and beyond.


Deep Relationships Building and fostering authentic and trusting relationships among


members of our community is core to how we do our work. SIF makes these


connections with intentionality and care, and we find joy in seeing them grow and


evolve.


Continuous Learning Our team actively seeks to gain new knowledge and


understanding from others, with others, and independently. We welcome feedback,


engage in honest reflection, and focus on ongoing improvement. We also share our


learning with others whenever possible.


Nimbleness SIF is willing to take risks, test new approaches, and pivot in order to


respond to emerging priorities. We are adaptable and recognize the need to


continuously adjust and innovate in an ever-changing world.


Diversity, Equity and Inclusion At the Social Innovation Forum (SIF), diversity, equity,


and inclusion are part of our core values. We commit to continuous learning and


acknowledge that making progress in these areas will be an ongoing journey. We invite


all members of our community to engage in this learning with us, share their


perspectives, and give us feedback along the way.


------------------------------EQUAL OPPORTUNITY EMPLOYER------------------------------


SIF is an equal opportunity employer and does not discriminate on the basis of race, color, national origin, sex, religion, age, disability, sexual orientation, gender identity, veteran status, height, weight, or marital status in employment or the provision of services. Knowing its importance to the success of our work, SIF is committed to diversity and inclusion, and we aspire to build a diverse staff team and community, including groups that are traditionally underrepresented among our sector leadership.